Surveying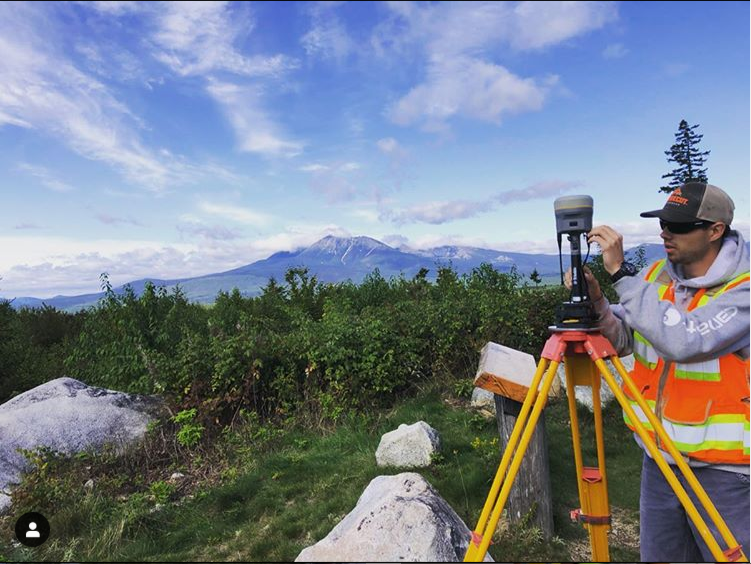 Haley Ward is proud to provide clients with surveying services that exceed expectations. With our experience, state-of-the-art technology, and well-trained staff, our survey division can respond promptly to projects of various size.
Our survey staff expeditiously performs all types of survey-related work to deliver products tailored to each client's specific needs. Our experience and investment in technology allows us to provide every client with the best combination of methods and equipment to meet particular project goals.
MAINE SPECIFIC
We have five Maine-licensed Professional Land Surveyors (PLS), two Maine-licensed Land Surveyors in Training (LSIT), and three survey technicians, allowing us to mobilize four field crews. Our crews are trained in all aspects of surveying, including fieldwork, research, drafting, and description writing, enabling a "Big Picture" approach to every project.
In addition to our traditional terrestrial survey services, we can produce high-quality aerial photogrammetry and video via drone technology. Our FAA-certified pilot has provided dozens of clients with services such as landfill volumes, topographic surveys for engineering planning and design, and orthomosaic and video generation for site inspections and architectural visualizations.
FLORIDA SPECIFIC
We have seven Florida-licensed Professional Land Surveyors and Mappers (PSM) with seven survey technicians and have the capacity to mobilize four field crews.
LIST OF SERVICES
Boundary Surveys, Topographic & Utility Surveys
Architectural Surveys
Riparian Survey
ALTA/NSPS Land Title Surveys
GIS Mapping, Planning
As-Builts & Space Validation
Monitoring Structural/Ground
Monitoring Well Location & Certifications
Wetland Locations
Telecommunication Tower Surveys
Accident Surveys
Large Utility Corridor Surveys
Subdivisions & Lot Consolidation Plats
Aerial Ground Control & Photogrammetry
Airport Obstruction Surveys
Geodetic Control Surveys
R.O.W. & Route Surveys
Construction Layout
Anchor Bolt/Steel Framing Plans
Interior & Exterior Architecture Building
Hydrographic Surveys
FEMA Elevation Certificates
Property & Easement Descriptions
As-Built & Final Surveys
Lot Compilation Sketches
Representative Clients
Machias Savings Bank (Boundary/Topographic Surveys, Construction Stakeout)
US Fish and Wildlife (Conservation Easements)
Pleasant River Wildlife Foundation (Boundary Surveys)
Huber Engineered Woods (Aerial Topographic Survey)
Irving Lumber (Aerial Topographic Survey and Landfill Volume)
Hammond Lumber Co. (Boundary Surveys at all Maine locations)
Dirigo Solar (Boundary Surveys)
Emera Maine (ENMAX Corp.) (Boundary, utility, easements, reliance surveys)
The Knowles Company (Boundary Surveys, topographic surveys)
Jacobs (Airport Surveys)
Hoyle Tanner and Associates (Airport Surveys)
Various Maine Municipalities
Maine State Housing (Boundary and development)
Gaftek (Site layout, utility upgrades)
Eaton Peabody (Real Estate surveys)
RH Foster (Boundary and topographic surveys)
Morin Brick (Volume surveys)
CDM Smith (Remediation surveys, site plans, site layout)
Mt Hope Cemetery (site layout, topographic surveys)
Darlings Corp (Site surveys, boundary surveys)
University of Maine (Site and Utility Surveys)
Jackson Lab (Site Surveys, Site Layout)
Department of Defense (Topographic and Boundary Surveys, Site Layout)
The Wolter Group (Boundary Surveys, Elevation Certificates, Site Layout)
White Sand Properties (Boundary Surveys, Elevation Certificates, Site Layout, DEP Surveys)
Habitat for Humanity (Boundary Surveys, ALTA Surveys, Elevation Certificates)