About Haley Ward
Haley Ward is a 100% employee owned technical consulting firm offering a wide range of engineering, environmental and surveying services headquartered in Bangor, Maine with locations in Maine, Massachusetts, and Florida.
Haley Ward's clients return again and again because of our technical abilities and years of experience solving simple to complex problems. Formerly, CES, Inc. of Brewer, Maine our company changed our name in 2020 to Haley Ward to better represent our evolution in size, in reach, and in our engineering, environmental and surveying services.
While our name has changed, our commitment to our clients has not changed. By listening attentively to clients' needs and working collaboratively, Haley Ward delivers solutions built on value, quality, promptness, and teamwork. Functioning as a team within our organization, with our subcontractors, and most importantly with our clients, promotes effective communication, resulting in the delivery of a project that is customized to fit your needs and cost-efficient.
At Haley Ward, we value accountability and collaboration, and these values drive us to provide every client with a quality service that meets, and often exceeds, their expectations. This belief is just one of the reasons clients routinely return to us for help.
HISTORY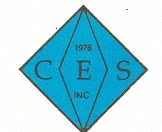 Our original organization, CES, Inc., was founded in 1978 by two University of Maine engineering graduates who worked together at a local engineering and surveying company. Initially, the two worked from their homes but soon moved to an office building to make room for growing staff. Business first focused on sanitary sewer design – then developed solid and waste management services, in addition to land development services. Their philosophy for growth was to hire good people, find out what they like to do, and build business from their expertise.
During the 1980s, the business outgrew two office buildings in Brewer, Maine and by 1987 moved into a former office and elementary school formerly owned by the Archdiocese, where it remained as the company's headquarters until 2020 when it moved to downtown Bangor.
Throughout the years, the company acquired six businesses including its first out-of-state acquisition in 2018 of Bean, Whitaker, Lutz, & Kareh of Fort Myers, Florida.
In 2020, the company changed our name to Haley Ward, which may sound familiar to clients who are served from our Maynard, Massachusetts location. CES acquired Haley and Ward, a water and wastewater engineering firm founded in 1897, in January of 2020. While changing to Haley Ward was not the impetus for the acquisition, the company found the name achieved its goal of finding a name that presents itself as modern, while serving a successful homage to the past.
Also in 2020, the company transitioned to an ESOP program to become 100% employee owned. Transitioning to the ESOP acknowledges that our team members all made significant contributions to the success of our company and will help drive our team for continued improvements.
Our commitment from the start was to provide clients with high quality and technical approaches to fit the needs of the clients. Today, that commitment remains the same.