Town of Millinocket Municipal Swimming Pool
Millinocket, Maine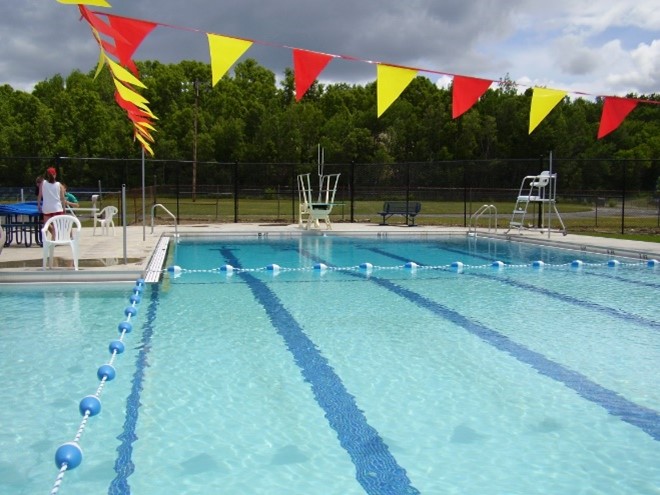 Project Scope
The Town of Millinocket had relied on an antiquated outdoor pool to provide swimming opportunities for area residents. Built in the early 1950's, the pool lacked the amenities of more modern pools and had steadily deteriorated to the point where a significant amount of water leaked through its concrete shell. Loss rates had exceeded 500,000 gallons during its last year of operation and proved to be very costly to maintain.
Haley Ward was retained by the Town to evaluate the pool and to make recommendations for its repair or replacement. Haley Ward presented its findings during a public meeting where a unanimous decision was made to build a new facility. Haley Ward was retained as the lead consultant for exploring replacement options and locations.
Haley Ward worked closely with the Town of Millinocket to clearly identify and address their needs. As lead consultant, Haley Ward collaborated with architectural, geotechnical and electrical consultants to design a modern facility and bath house that would serve as the focal point of an established recreational complex. When bids to construct the project exceeded the Town's budget, Haley Ward creatively salvaged the project and provided oversight for two separate contracts for the pool and bath house.
Market
Services
Project Data
| | |
| --- | --- |
| Performed Structural Analysis of the Deteriorated Pool | Presented Findings During a Public Meeting |
| Selected as Lead Consultant | Collaborated as Architectural, Geotechnical, and Electrical Consultants |
| Provided Oversight for Two Separate Contracts for the Pool and Bath House | Better Meeting the Towns Budget |
| Provided Site Design Services | Produced Technical Specifications |