Schoodic Woods 150 Acre Campground and Recreational Facility
Acadia, Maine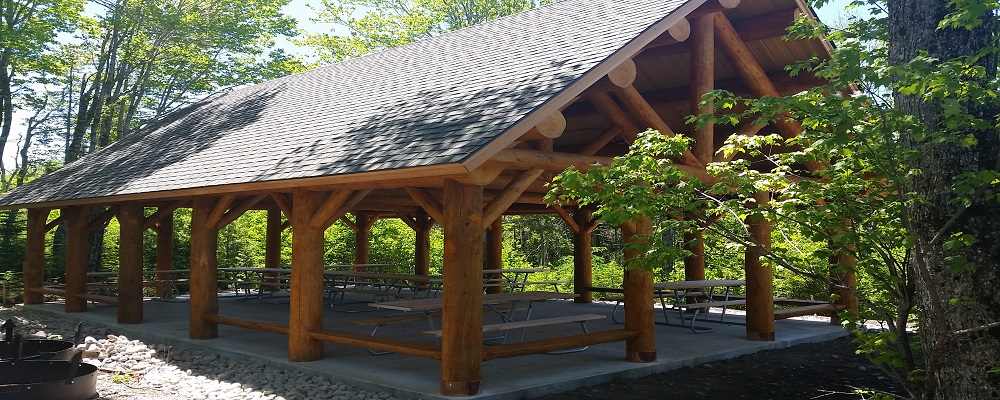 Project Scope
Project Facts
Construction began in the winter of 2014 and was completed the summer of 2015.
Haley Ward performed a topographic site survey of the 150 acre site, the 1.5 mile access road, and an additional (approximately eight miles) area devoted to multi-use recreational trails.
Haley Ward identified and located the wetlands and vernal pools for the project site and developed the design drawings for the 100 lot campground including roads, site, utilities, and the eight miles of trails.
The project was permitted through the Army Corps of Engineers and the Maine Department of Environmental Projection (MDEP).
Challenges
Haley Ward's design carefully avoided wetlands and vernal pools and managed to impact just shy of three acres, which allowed for an individual permit through the Army Corps. The MDEP required permits under the Site Location of Development Act and the Natural Resources Protection Act.
Given the location of the site and the distance to publicly available utilities, the Owner was required to develop on-site utilities to serve drinking water and wastewater concerns.
Solutions
In order to minimize stormwater impacts, Haley Ward permitted the use of several technologies including underdrained soil filters, pervious pavements, and buffers.
Haley Ward located seven potential well sources and assisted the Owner with the development of two for use as drinking water wells. The water system consisted of the design of a chlorination treatment system, pumps, storage tanks, communications, and distribution.
Awards
The Schoodic Woods Campground and Development has received one of the American Council of Engineering Companies (ACEC) of Maine's 2016 Engineering Excellence Awards.
Market
Services
Project Data
| | |
| --- | --- |
| Aggressive Timeline | Completed in Less Than a Year |
| Awards | ACEC of Maine Engineering Excellence Award |