Haley Ward Headquarters Moves to One Merchants Plaza, Downtown Bangor
October 16, 2020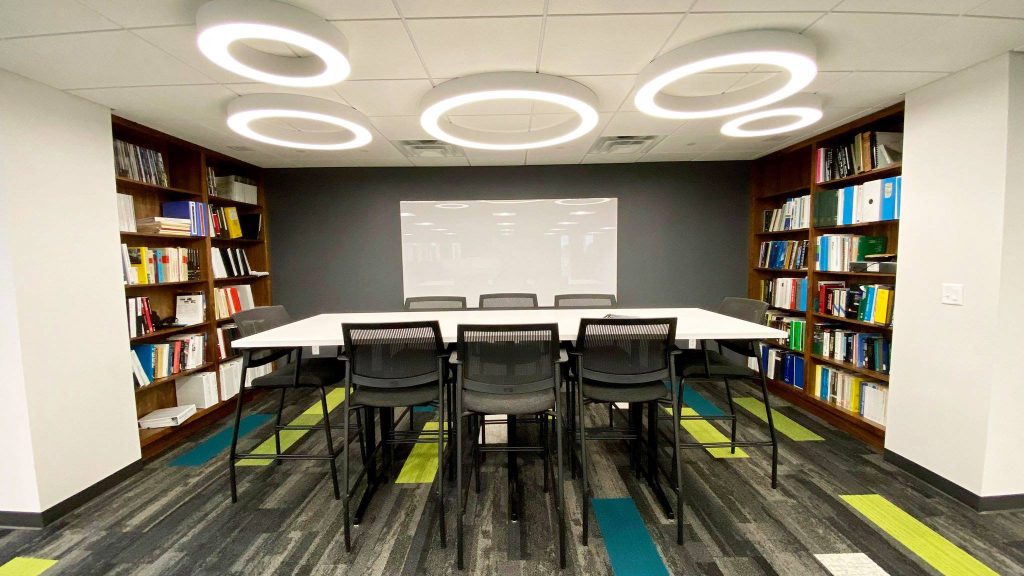 BANGOR – Haley Ward, a Maine-headquartered firm of engineers, environmental scientists, and land surveyors, is pleased to announce that the company moved its headquarters to One Merchants Plaza in Bangor this summer.
"We are excited that our headquarters has moved to downtown Bangor at One Merchants Plaza. The modern, safe workplace allows for our continued growth to accommodate the increasing number of employees who work in our headquarters," said Haley Ward President and CEO Denis St. Peter, PE. "The move allowed us to update our working space to match our goals of attracting and retaining high caliber employees and is a reflection of our quality and service we provide to clients."
Haley Ward leased the top two floors at One Merchants Plaza which is approximately 18,000 sf and has leased additional space on the fifth floor and the canopy area to accommodate growth, operational and training needs.
To help us get the word out about the move, One Merchants Plaza co-tenant, Bangor Daily News, has graciously offered to move their sign from the top of the west side of the building to allow room for ours. The BDN's sign will be moved to the first-floor level, near the main entrance of the building.
"Our landlord, David St. Germain and his team at Sky Villa LLC have been generous and collaborative with us as we look to grow our business, and have found creative ways to work with us on our space needs," said St. Peter. "We are also thankful that the interior designer team, Bowerbird Design Collective, our in-house engineering and architectural design team, and the construction company handling the renovations, Bowman Constructors, were able to meet and exceed our vision of a functional work space with a modern configuration that capitalizes on the natural light and building layout that is conducive to our operation."
Haley Ward's new address is One Merchants Plaza, Suite 701, Bangor, ME 04401 and phone number is the same at 207.989.4824.