HALEY WARD CHOSEN BY ZWEIG GROUP AS A 2022 BEST FIRMS TO WORK FOR
June 10, 2022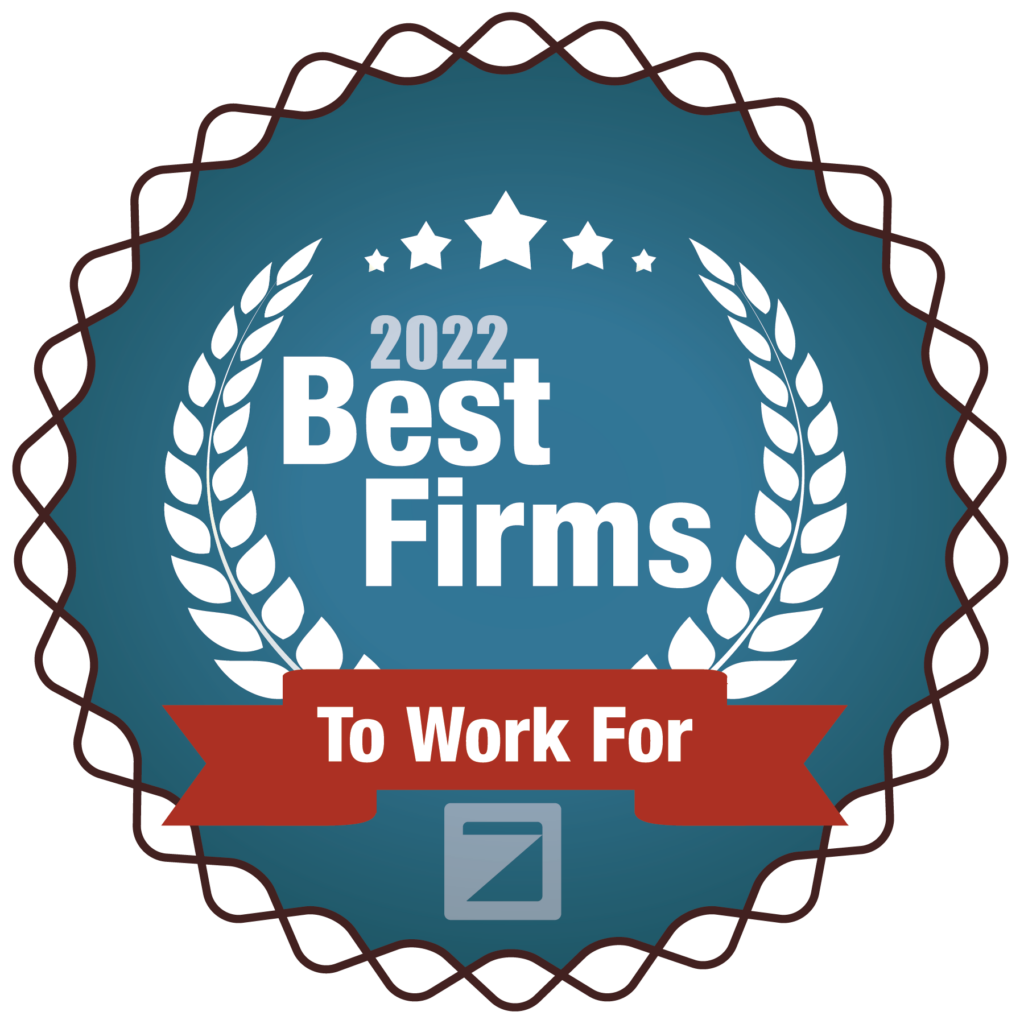 BANGOR, MAINE- Haley Ward, Inc. is excited to announce that it was recently named as one of Zweig Group's "Best Firms To Work For" in 2022.
Zweig Group is the industry leader and premiere authority in architecture/engineering/construction (A/E/C) firm management. Their annual survey is the largest in the A/E/C industry, and honors outstanding firms in North America that create an environment where people feel valued, can make a difference, and can clearly see where their contribution fits into the overall mission and success of the firm.
"This is the first time that we have participated in an employment survey of all offices, and we are pleased to be recognized not only in Maine, but in Florida and Massachusetts, and any states in which we operate in now and in the future." said President and CEO, Denis St. Peter, PE. "While we are thrilled about the award, we are also happy to have gained valuable insight and feedback from our employees that will help us to continue to create a positive work experience, and an empowering culture."
Firms were evaluated comprehensively on feedback from both management and staff regarding culture, workplace practices, employee benefits, employee retention, professional development, and more. Awards are given in multiple categories based on firm size and discipline. Haley Ward was recognized in two categories: firms of 100-199 employees, and multidisciplinary firms.
"Having this designation will help us to continue recruiting top notch talent, which in turns benefits our clients and their projects," Human Resources Director Kay Allcroft, SHRM-CP.
About Haley Ward, Inc.: Haley Ward is an employee-owned professional engineering, environmental and surveying consulting firm with approximately 140 employees in Maine, Massachusetts and Florida. Learn more at www.haleyward.com.