Environmental Education Week: Interview with Suzanne Yerina
April 20, 2021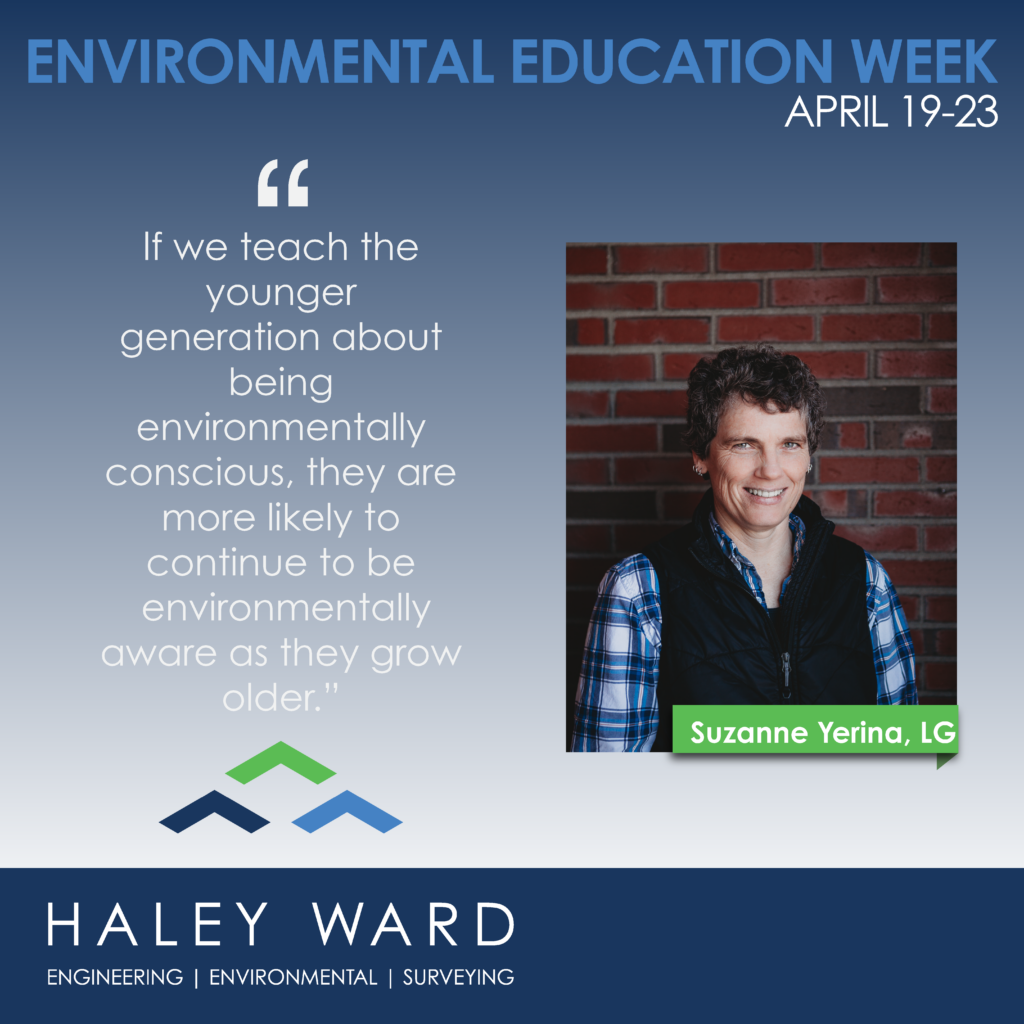 National Environmental Education Week (EE Week) is the nation's largest celebration of environmental education! Throughout the week, we will be featuring a different environmental professional each day to gain some insight on why EE Week is important to them.
Today we are featuring Senior Project Geologist Suzanne Yerina, LG.
Why do you feel that it is important for young people to be educated in the environmental sciences?
I feel it's important for people to understand what's going on around them and how the choices they make may affect the environment.
What does being a "Good Citizen to the environment" mean to you?
Being aware of the consequences of your choices and making an effort to minimize impact to the environment.
If a young person wanted to do something at home to spread environmental awareness, what would you suggest?
Share posts on social media about Earth Day or other events that may be going on.
Why do you feel that it is important to start introducing Environmental STEM activities in the classroom at a young age?
If we teach the younger age about being environmentally conscious, they are more likely to continue to be environmentally aware as they grow older.
What made you decide to pursue a career in the environmental sciences?
I've always loved the outdoors. After taking Earth Science in High school, I was hooked.
What is one little change that someone can do to help the environment that ends up making a big difference?
Any change can make a difference.
Think locally: If you were a teacher, where would you take your students to learn about the environment and why?
I would take them to the Maine Audubon. They have several nature-themed programs for kids including: examining ecosystems, exploring the balance of nature, and discussing cultural and historical uses of the land and its impacts.
What has been your favorite environmental project that you have been on for Haley Ward?
I enjoy doing Phase I Environmental Site Assessments. Each one is different and they have allowed me to travel all over New England. I enjoy learning the history of a Site and seeing that not everything is as it seems.