Roads & Parking Lots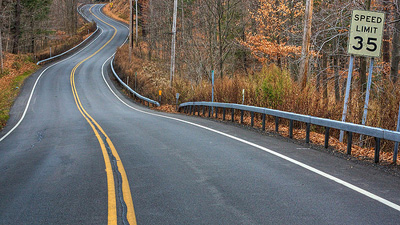 Haley Ward has an extensive and diverse road design experience with our engineering and surveying capabilities. We are a full-service consulting firm with a 40-year history of working with municipal, state, federal and commercial clients in a variety of sectors. Our talented staff of engineers, scientists and surveyors efficiently manages our client's projects and works diligently to provide sensible solutions that meet their defined needs.
As an engineering consultant, Haley Ward:
Takes a sensible approach and develops a solution that meets budget and optimizes the impact of all funding;
Works collaboratively with all stakeholders to make the project as seamless as possible;
Provides consistent oversight to safeguard the quality and efficiency of construction; and
Delivers a quality engineered solution that is functional, reliable, and visually appealing.
EFFICIENT MANAGEMENT STRUCTURE
We understand that it is essential to work closely with clients to maintain cohesiveness in the schedule, deliverables and final expectations. Our experienced Project Managers work directly with clients on all aspects of their roadway projects, and are easily able to convey information to our project team to ensure consistency and quality throughout the project. Attention to quality control helps to keep client expectations and compensation fees in line from beginning to end.
EXPERIENCE
Our Civil Engineers are familiar with the design challenges and expectations for project delivery. We have worked for municipalities and private developers state-wide, as well as with the Department of Transportation to design new roads, rehabilitate roadways, intersection improvements and neighborhood sidewalks. We have also designed numerous large parking lots for commercial and institutional clients, as well as other lots associated with the countless number of commercial site developments that we've worked on.
REPRESENTATIVE CLIENTS
University of Maine
Darling's Corporation
Town of Glenburn
Town of Milo
Town of Cherryfield
Town of Norridgewock
City of Waterville
City of Brewer
Town of Mount Desert
Municipal Review Committee
Our Civil Engineering Services
---