Remediation Services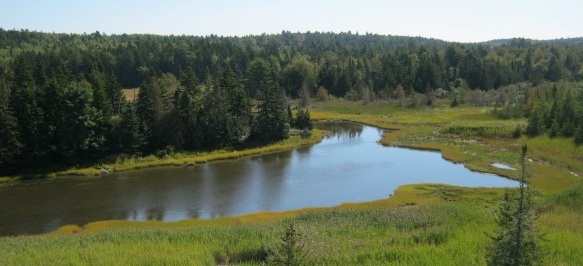 Haley Ward offers a variety of environmental remediation services ranging from site investigations and risk assessments to closure plans, remedial design, remediation and remediation oversight, facility decommissioning and site redevelopment. Our expertise allows Haley Ward to balance our local regulatory knowledge with current and future planned land use and client's potential liabilities, enabling our clients to maximize the value of assets after remediation while balancing risks, unknowns, and capital and Operations and Maintenance (O&M) costs.
With decades of experience successfully guiding hundreds of cleanup operations on contaminated sites throughout Maine and New Hampshire, Haley Ward has a proven track record of developing practical site remediation plans that balance regulatory requirements with sensible solutions. Applying innovative remedial technologies with established scientific principles, sound research and proven methodologies, Haley Ward develops industrial, commercial, and rural remediation solutions to take on even the most complex site contamination scenario.
From underground storage tank (UST) cleanups to polychlorinated biphenyl (PCB), asbestos, and hazardous material/waste remedial actions, to evaluating and managing emerging contaminates of concern such as PFAS compounds, Haley Ward has the experience and technical expertise to confidently and systematically prepare site management and remediation plans to assist clients to better prepare for and respond to any environmental contamination and remediation scenarios they may experience.
Some of our services include:
Transactional due diligence
Health & safety planning
Environmental site investigation
Environmental data management
Remedial design & optimization
Environmental remedial services
Facility decommissioning services
Brownfield site redevelopment
Regulatory permit application & negotiation
Litigation support
Risk assessment
Contractor specification preparation & bid management
Management of emerging contaminants
Representative Clients
Versant Power
Town of Washburn
City of Caribou
Maine Department of Environmental Protection
American Iron and Metal (AIM)
City of Lewiston
Irving Forest Products
Irving Group Moncton
Cavendish Farms
Huber Engineered Woods
ReEnergy
Town of Bar Harbor
Environmental Engineering
---