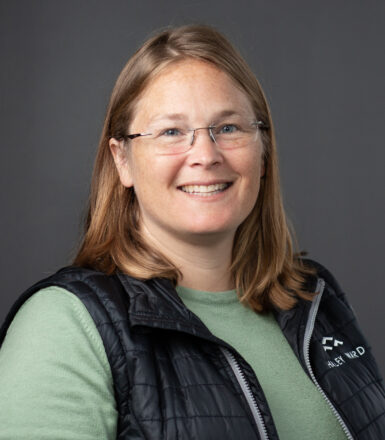 Sarah W. J. King, P.E.
Senior Project Engineer
sking@haleyward.com
Sarah holds an M.S. in Environmental Law and Policy from Vermont Law School and a B.S. in Engineering Science from Smith College. She is a licensed Professional Engineer and Certified Wastewater Operator in the State of Maine, and certified ISO 14001:2015 (Environmental Management System) Lead Auditor.
Sarah is experienced in water and wastewater compliance, radiological and non-radiological air emissions compliance, environmental monitoring, and data quality assurance and quality control (QA/QC). She is also experienced in the National Environmental Policy Act (NEPA), Natural Historic Preservation Act (NHPA), Migratory Bird Treaty Act (MBTA), ISO 14001:2015, sustainability/climate change management, hydropower, waste management, and civil site design.