Lenard Engineering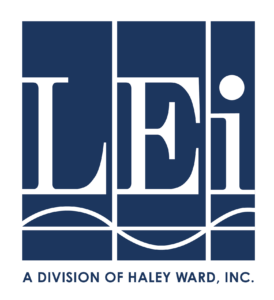 In September of 2022 Haley Ward acquired Lenard Engineering, Inc., a multi-discipline engineering and environmental firm headquartered in Glastonbury, Connecticut with offices in Winsted, Connecticut and Auburn, Massachusetts.
The acquisition provided an opportunity for Haley Ward to provide surveying services in Massachusetts and complement the civil engineering work from the Maynard office.
"We are excited to welcome Lenard Engineering's employees and clients to the Haley Ward team," said Haley Ward President & CEO Denis. St. Peter, PE. "LEI's locations appealed to our New England growth strategy to expand our geographic reach and to serve clients where they need us to be. After learning more about LEI's approach to reaching project success for their clients solidified that they were the right cultural fit for Haley Ward. Their experienced employees add additional depth to our technical Service Lines expanding our reach to new clients."
LEI provides a range of services including civil and structural engineering, stormwater, dam and water resources engineering, water supply and wastewater engineering, hydrogeology, petroleum and environmental services, land surveying and construction engineering services.
Their clients include State agencies, municipalities and regional planning agencies, water utilities, commercial and industrial clients, oil companies, attorneys, developers as well as other design professionals
LOCAL SERVICES
Civil Engineering
Water Supply and Wastewater
Environmental Services
Dam Design and Inspection
Structural Engineering
Hydrogeology
Petroleum Retail and Distribution
Construction Engineering
---